Mary Finds Continued Success with Home Personal Training in Bellevue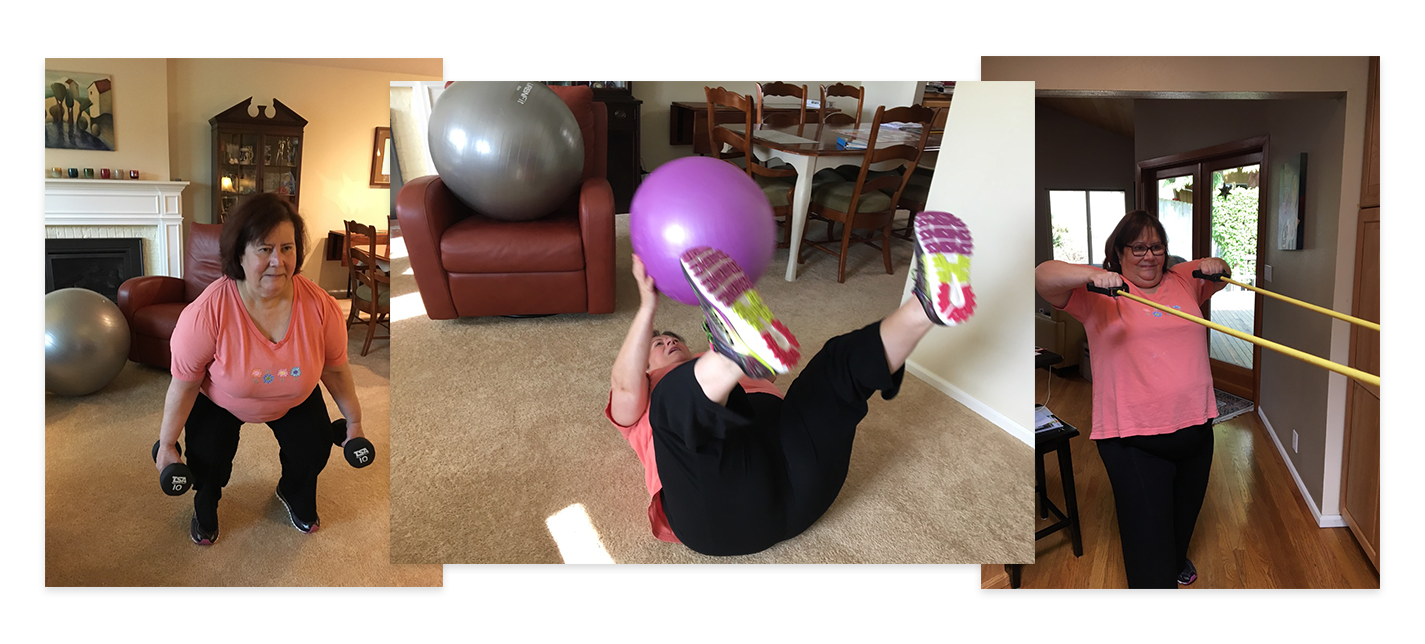 Bellevue Personal Training at it's Finest!
Mary, one of my home training clients for going on 4 years, continues to make splendid progress. Not only can she execute a squat far better than many clients I've worked with (which is saying a lot), but she continues to progress to more advanced exercises, particularly challenging core moves.
Mary has always had a sturdy build, and weight loss was never her goal. She desired continued good health and the strength/stamina to keep up with her grandkids, now 4 and 6. She believes she has achieved that goal and has no intention of stopping either her home training or her progress!