Bellevue Personal Training Client Finds Success at 78!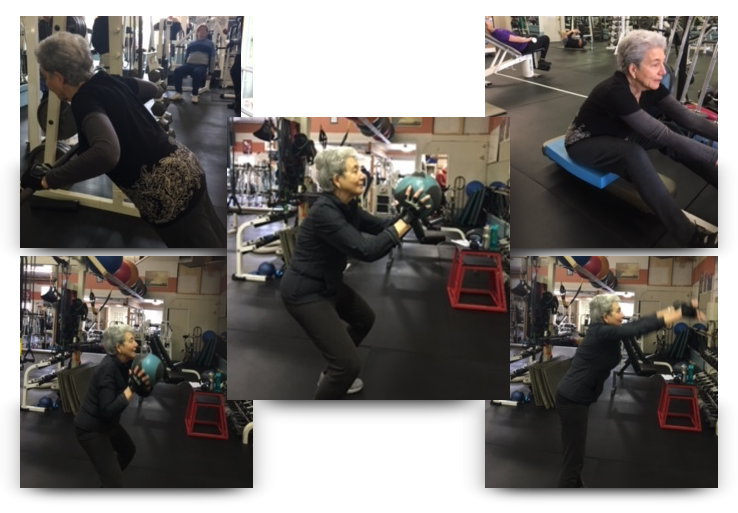 Linda's Success with Personal Training in Bellevue
Linda continues to demonstrate impressive strength and range of motion gains, made even more significant by her tender age of 78!

In three of the pics she shows us how to accomplish the medicine ball squat-wall throw, a total body, functional training movement. This is a challenging maneuver and not to be attempted by a newbie!

Push-ups and seated rows are also part of her workout. An exercise that isn't represented is Linda doing a barbell bench press. She's the ONLY client I've ever had, over age 55, that's been able to do this. I couldn't be more proud!